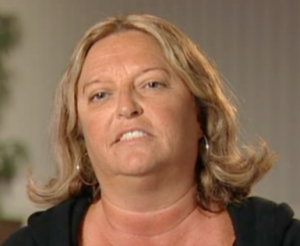 Robin G. Clegg- President / Chief Financial Officer
A strong community leader and advocate, Robin became involved during the San Diego Firestorm hit Robin's hometown of Lakeside in 2003 when she was requested to attend a meeting by the Lakeside Fire Marshall.
Initiail discussion led to opening an immediate relief center at her sister's empty storefront at Alpine Rock and Block in Lakeside.
This center, which came to be known as the East County Fire Relief Center, was a cross-community effort that was staffed by many volunteer community members. The center stayed open at that location for 2 weeks and provided hundreds of fire survivors with food, clothing, sifters, tools and moral support.
That was the genesis of creation of the San Diego Firestorm Community Recovery Team (SDFCRT).
When the 2007 fires hit San Diego, Robin was asked by the San Diego Foundation to assist in community assessments in the Harris Fire Region. This assessment was used to assist in selecting community leaders that had come forward to assist their neighbors during this time of disaster.
She was then contacted by FEMA and was asked to assist in setting up the Long Term Recovery Team again. In collaboration with our San Diego VOAD and many team members, we set up the Regional Community Recovery Team (RCRT).
When Robin is not at work assisting in Long Term Disaster Recovery, she manages the family's Real Estate and has been doing this for over 25 years. She also has been very hands on in the family construction business which has provided a much needed expertise in the Long Term Recovery Rebuild projects.
Robin and her husband Mike have been married for over 30 years and have 2 children and 2 grandchildren. The grandchildren are Robin's truest delight.
---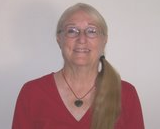 Linda Strom Medvitz-Secretary
Linda Strom has served on the Lakeside Community Planning Group for the last decade and has served on CRT for the last six months.
She and her husband, Tom Medvitz, are retired business owners of a Condominium Association Management Company that was sold to purchase 40 acres in Lakeside.
Linda currently works as an assistant to Dr. Richard Jelusich PHD, Speaker, Teacher, Metaphysician and Intuitive Healer. The change in careers has led to International travel to Canada and Mexico.
She has stated "Lakeside will always be home due to the wonderful residents who pulled together during the 2003 & 2007 fire crisis."
Tom and Linda were recipients of a new home sponsored by CRT from the 2003 fires. They are forever grateful to the case workers who helped them in their time of need and want to give back to their community when and if another emergency occurs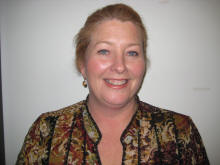 Teresa Stilson – Keller- Vice President
Teresa possesses over six years of disaster management experience both here in San Diego as well as in Mississippi following Hurricane Katrina.
Her experience includes immediate response and procurement of goods and services, setting up community resource centers, providing technical assistance, setting up volunteer programs and long term camps for volunteer labor, meeting with government agencies and other non-profit agencies, foundations and boards, fundraising, publicity, donor relations, overseeing grants and realizing the importance of good stewardship of donor dollars.
She has well established relationships with numerous non-profit and government agencies at the local, state and federal levels.